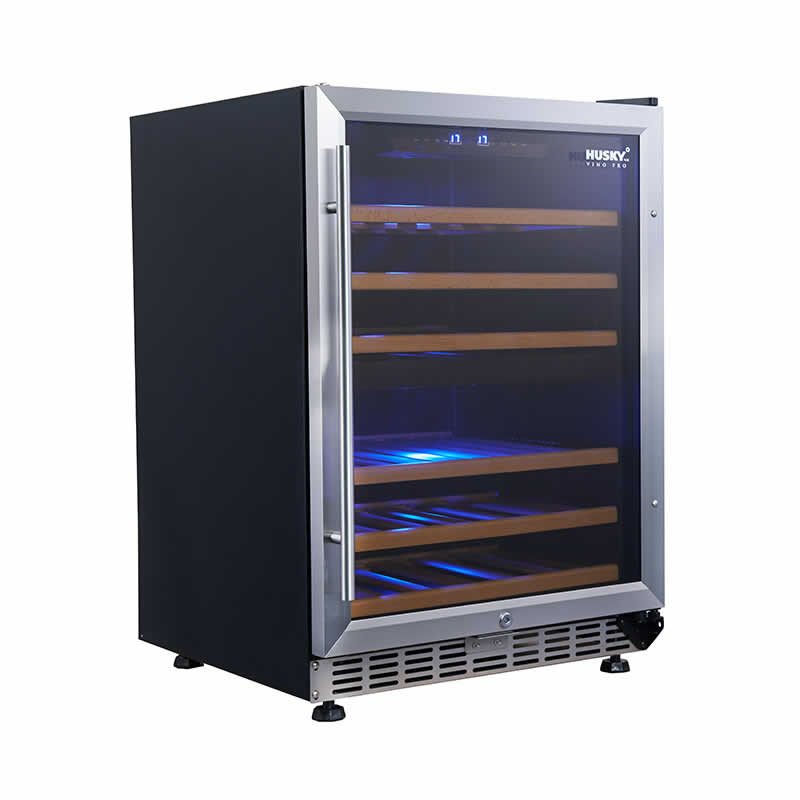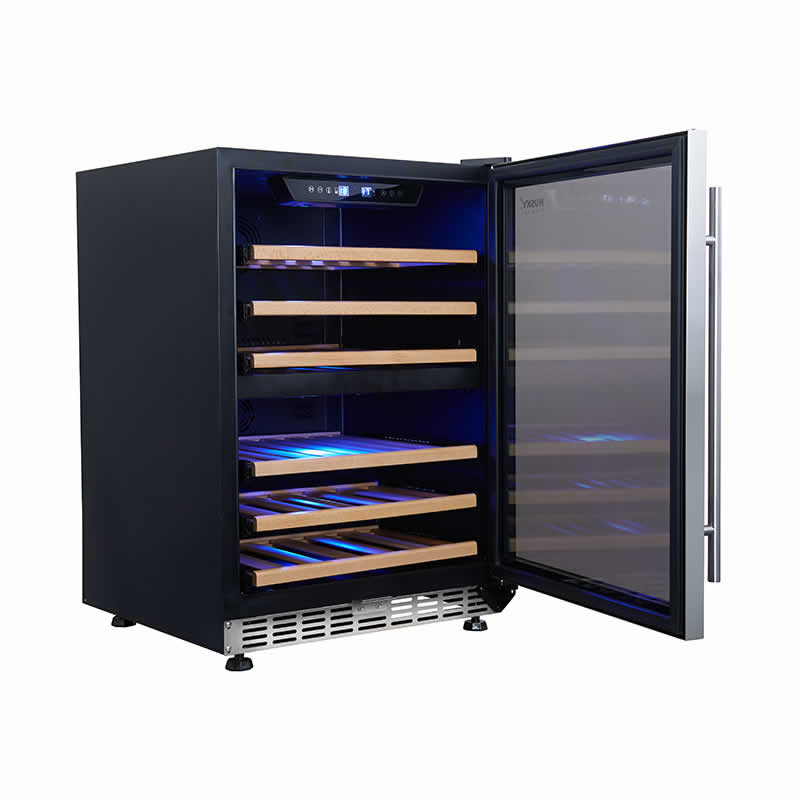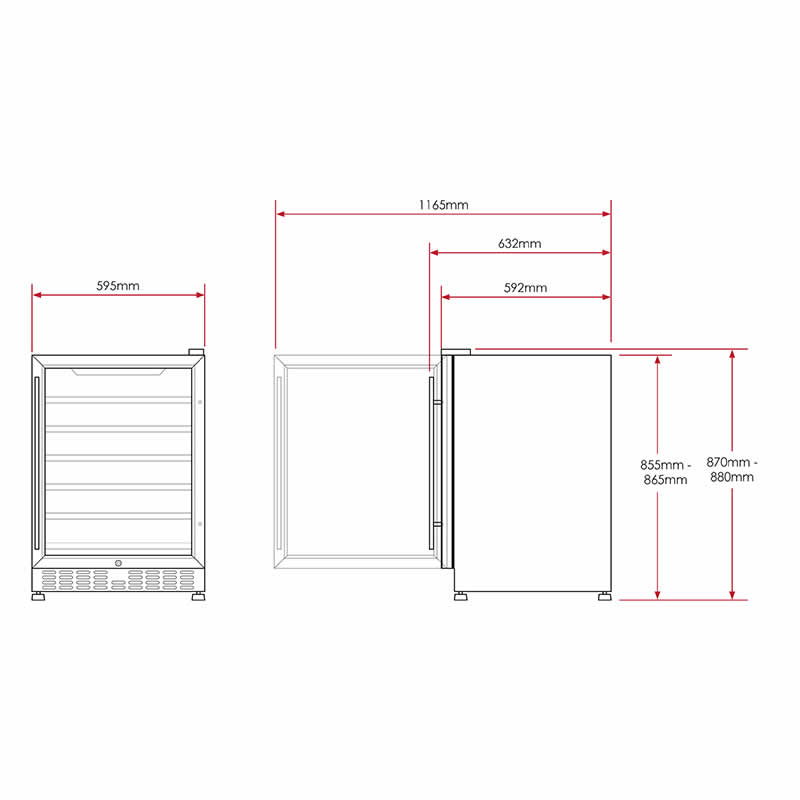 Vino Pro 154L Dual Zone Wine Fridge in Stainless Steel (HUS-WC54D-ZY)
Sale price
Regular price
$1,949.00
The Husky Dual Zone Wine Fridge comes equipped with a large 154 Litre/44 wine bordeaux wine bottle capacity and a range of features to help preserve the taste of your quality wine collection. This stylish unit comes with a sleek black trim with a vent at the front making it ideal to integrate into cabinetry in your kitchen, bar, games room, restaurant or cafe. Ensure that your high quality wine collection is protected with the Husky range of Vino Pro wine fridges.
Features and Benefits
3 Year Warranty on all parts and labour helping to guarantee peace of mind and value for money.
Large 154 Litre capacity, with the ability to hold 46 bordeaux wine bottles.
Dual zone cooling provides two fully controllable temperature zones. The provides the option of storing and serving different wine at two different temperatures which is ideal as different types of wine are recommended for serving at different temperatures. The upper zone can be set between the temperatures of 5ºC-12ºC and the lower zone can be set between 12ºC-18ºC.
Black frame, handle and kick plate offering a modern, stylish finish.
An active carbon filter with triple ventilations system helps to encourage airflow within the fridge. This improved air quality within the refrigerator helps to eliminate odours which will preserve the natural taste of the wine stored within the unit.
A digital temperature display allows the temperature to be simple and easy to control.
Additional security to the contents of your wine refrigerator is provided through in-built locks which come as standard.
A UV free dimmed blue LED internal light allows sufficient visibility within the unit on demand whilst not damaging the tannins within the wine and preserving the quality.
Six telescopic beech wood shelves which are removable allow easy access within the wine fridge on demand whilst not damaging the quality of the wine.
A UV coated glass door helps to provide superior insulation and reduce harmful UV rays which can alter the natural taste of the wine whilst also increasing energy efficiency.
An anti-vibration system with shock-resistant shelving and adjustable feet help to minimise vibrations in the unit.
The door comes fitted with a right-hand door hinge as standard. This can be reversed to a left-hand hinge if required.  Husky does not offer this service.
Technical Specifications
| | |
| --- | --- |
| Model | HUS WC54D ZY |
| Number of Zones | Two |
| Number of Shelves | Six |
| Control Panel | Digital Temperature Display & Control |
| Total Voltage | 220-240V/50Hz |
| Input Power | 85W |
| Energy Consumption | 0.937kWh/24h |
| Lamps Power | 1.5W |
| Refrigerant | R600a/35g |
| Decibel Rating | 39dB |
| Length of Extension Cord | 1650mm |
| Product Dimensions (Open) | (W) 595m x (D) 1165mm x (H) 870mm-880mm |
| Product Dimensions (Closed) | (W) 595m x (D) 632mm x (H) 870mm-880mm |
| Cut Out Product Dimensions | (W) >615mm x (D) >642mm x (H) >890mm-900mm |